A 'Potfolio' and Trouble with Coinbase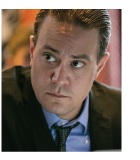 A reader — from a legal cannabis state — has a different kind of pot portfolio: "My pot portfolio is excellent. As a Coloradoan it consists of pure Indica, pure Sativa and a 50/50 clone, all in small jelly jars in the kitchen. Rolling papers are available for guests.
"My son took his physics degree and became a professional cultivator (of marijuana) and is doing quite well. Physics and pot — great combination when you think of the engineering that goes into hydroponics at large grow facilities."
And regarding the merits of Coinbase, a reader says: "Moving funds around with Coinbase can be a nightmare, at least that's what is happening with me. Their online help is terrible. I have a considerable investment that I can't access. Part of the problem might be mine.
"Coinbase sent me instructions to withdraw and transfer funds from my account that don't work. I went to my portfolio, selected a U.S. dollar wallet and was instructed to select 'withdraw' but there is no button for 'withdraw.'
"When I emailed this situation to online help, I got a message back saying online help has been discontinued. So now I'm back to the app. Help. I submitted the problem to them three days ago — no response! My funds are in limbo with no help from Coinbase."
Per our reader's experience with Coinbase, we found a recent message from the company's vice president of customer service. Keep after it, and hope this helps.
Send your opinions to, TheRundownFeedback@SevenFigurePublishing.com.
Your Rundown for Monday, Mar. 1, 2021…
Centuries-old Safe Haven
So, from a twenty-first century safe haven to the centuries-old variety, a reader asks: "With inflation going up and a short supply of silver — with China buying all it can — why are gold and silver prices heading lower?
"It is very hard to find silver to buy; the U.S. Mint stopped production on gold and silver coins for a time. You would think the prices would be going much higher. It is very confusing. Your input would be appreciated on this topic."
"The precious metals market took a major hit on Friday," says an article at Kitco. The price of gold plunged to eight-month lows… and silver dropped 5%.
"The 10-year Treasury yield rose above 1.6% overnight — the highest level in a year. Meanwhile, the U.S. dollar climbed higher, with the U.S. dollar index last trading at 90.89, up 0.83% on the day." None of which is good for precious metals.
Commerzbank analyst Carsten Fritsch comments: "Things look pretty bleak for gold" — and silver — "in the short term.
"What is remarkable is that bond yields are continuing to climb sharply despite Fed Chair Powell having made it clear… that the Fed will be sticking with its ultra-loose monetary policy for quite some time yet.
"It seems that the market does not believe the Fed, or it fears that the Fed is making a policy error and underestimating the rise in inflation," Fritsch says. "If this turns out to be the case, gold would therefore rise all the more steeply."
Hold onto your gold and silver — they're bound to bounce back. Better to be looking at it… than looking for it.
Market Rundown for Monday, Mar. 1, 2021
S&P 500 futures are up 40 points to 3,950.
Oil is up over 1% to $62.18 for a barrel of WTI.
Gold is up $11.40 to $1,740.20 per ounce.
Bitcoin is up 7.4% to $47,783.
Send your comments and questions to, TheRundownFeedback@SevenFigurePublishing.com.
Take care. We'll talk more Wednesday…
For the Rundown,

Aaron Gentzler