A Coinbase Conundrum…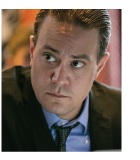 "I agree with your reader's terrible experience with Coinbase," a contributor writes. "My experience has also been terrible, and I agree, their customer service is the worst. I gave up trying to use Coinbase." 
And a potential solution? "Per your user's problem accessing their USD from Coinbase, I've found that if you set up direct transfer to a bank account, it's very easy to add/withdraw funds, purchase altcoins directly with cash and, most importantly, get USD back into the bank account.
"If you don't trust them, set up a shell bank account you only use for temporary Coinbase-related transactions.
"Heck, lots of banks have frequent promos where they will give you money for setting up an account after meeting certain criteria."
Send your opinions to, TheRundownFeedback@SevenFigurePublishing.com.
Your Rundown for Wednesday, Mar. 3, 2021…
"Popcorngate"
Canadian schools schedule spring break in March. So, Quebec's Premier François Legault announced he would roll back some COVID-19 lockdown measures in the province, including opening shuttered pools and movie theaters.
(Note Legault didn't repeal the province's dine-in restaurant ban… or 8 pm curfew.)
Moviegoers, however, would still be expected to wear masks and maintain social distance at all times. Meaning? Theater concession stands would stay closed.
Which would further strain Quebec cinemas' bottom lines, considering "the concession stand regularly provides upwards of half the profit," The Financial Post says.
"When Vincenzo Guzzo, head of Guzzo Cinemas, a major regional chain, pointed out that making money showing movies is impossible without selling marked-up food the premier decided his government would do what all 21st-century governments do when confronted with a political problem: spend taxpayer money to get rid of it."
Legault, in fact, pledged to compensate movie theaters up to $15,000 (CAD) per month for lost popcorn revenue if they reopen. You can't make this up…
Kudos to Mr. Guzzo, who says: "There's no way I will be accused of taking public money to open my theatres… I don't want the money, I don't want popcorn money… I want to sell popcorn."
The frustration is palpable, and shared by business owners around the world.
Market Rundown for Wednesday, Mar. 3, 2021
S&P 500 futures are down 10 points to 3,855.
Oil is up $1.10 to $60.85 for a barrel of West Texas Intermediate.
Gold is down 1.5% to $1,707.80 per ounce.
Bitcoin's up 7.5%, a shade under $51,000.
Send your comments and questions to, TheRundownFeedback@SevenFigurePublishing.com.
Take care, and we'll talk more Friday…
For the Rundown,

Aaron Gentzler