Psychedelics' Mainstream Trip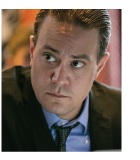 A Candadian reader comments on our story last week out of Quebec: "'Popcorngate' was barely mentioned by Canadian progressive media. They might be concerned Trudeau will cut their funding if they make a liberal look bad."
For more on boneheaded politicians, a reader says: "I'm surprised no one is talking about the real reason Gov. Cuomo covered up nursing home deaths: money. The state of New York saved millions of dollars in state aid by leaving elderly patients to die."
That's grim. From what we can find — so far — members of the governor's staff are saying they didn't want to give Trump the satisfaction that things were out of control in the Empire State. But following the money seems to be a good policy when it comes to politicians.
"What I find interesting about the Cuomo affair is that it perfectly illustrates the difference between Democrats and Republicans," says our final contributor today. "Because Democrats have principles, they call out the bad behavior of members of their own party. Republicans, because of their blind party loyalty, will defend a corrupt politician to the end."
We find no single party has the corner market on corruption… The trick is succeeding in America in spite of them, right?
Send your opinions to, TheRundownFeedback@SevenFigurePublishing.com.
Your Rundown for Monday, Mar. 8, 2021…
Mainstreaming Psychedelics
Once the purview of Dr. Timothy Leary — who famously urged 60s-era hippies to "tune in" and "turn on" (mostly to the LSD experience) — some of the counterculture's favorite drugs are on a strange, new trip.
Now modern medicine is mainstreaming psychedelics… And after Oregon became the first state to legalize "magic mushrooms" in November, the door's opened for more states to experiment.
In February, California state Senator Scott Wiener (D-San Francisco) introduced Senate Bill 519, which would decriminalize "the possession and personal use of the following substances: psilocybin, psilocyn, 3, 4-methylenedioxymethamphetamine ('MDMA'), Lysergic acid diethylamide ('LSD'), ketamine, Dimethyltryptamine ('DMT'), mescaline (excluding peyote), and ibogaine," East County Today reports.
The article continues: "Research from top medical universities like Johns Hopkins, Yale, UCLA and NYU shows that these substances can have therapeutic and medical benefits."
New York University, in fact, has earmarked $10 million to launch a Center for Psychedelic Medicine, part of NYU's Langone Health Department of Psychiatry.
The center will "support research on treating addiction, chronic pain, opioid addiction and 'existential distress' — among other physical and emotional maladies — using psychedelics," The New York Post says.
"The program… will also be the home base for NYU's new Psychedelic Medicine Research Training Program, which will attempt to make psychedelic medicine more mainstream and increase the number of experts in the field."
From an investment perspective? The potential seems limitless. More on that Wednesday…
Market Rundown for Monday, Mar. 8, 2021
S&P 500 futures are up 10 points to 3,852.
Oil's steady at $65.83 for a barrel of West Texas Intermediate.
Gold's floundering: down another $11 to $1,687.50 per ounce.
Bitcoin is up almost 2% to $50,826.69.
Send your comments and questions to, TheRundownFeedback@SevenFigurePublishing.com.
We'll talk Wednesday. Hope your week's off to a good start…
For the Rundown,

Aaron Gentzler