"Justification" for Psychedelics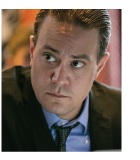 On Monday, we reported a bill proposed by a California legislator to decriminalize "magic mushrooms."
Now on the East Coast, a New York state lawmaker is sponsoring a similar bill. "It would amend a state statute by removing psilocybin and psilocin — two of the main psychoactive ingredients in so-called magic mushrooms — from the list of controlled substances," Marijuana Moment reports.
Per the bill's "justification" section, Assemblywoman Linda Rosenthal (D) says: "With the opportunity to positively affect the lives of millions suffering with mental health and addiction issues, this bill will decriminalize psilocybin and allow further research into the study of the drug and its beneficial uses for treatment."
Note that this is the second attempt to pass legislation in New York, but the first to include psilocin. According to The Psychedelic Science Review: "Psilocin is primarily responsible for the psychedelic effect of magic mushrooms, not psilocybin."
Add to that: "Calling these and other magic mushroom compounds hallucinogens is an incorrect generalization. A hallucinogenic effect is not always present in users." Rather, these compounds act as synthetics of the neurotransmitter serotonin which is responsible for feelings of well-being, happiness and more.
Now it's your turn, reader: Do you think there's a place for psychedelics in modern medicine? Have you had personal experience in a clinical setting (or otherwise)? Drop us a line…
Send your opinions to, TheRundownFeedback@SevenFigurePublishing.com.
Your Rundown for Wednesday, Mar. 10, 2021…
PSYK
Market research firm Data Bridge projects psychedelics could be an almost $7-billion industry by 2027. "No surprise that investors are gravitating toward the emerging sector with an appetite that rivals what many had (and still harbor) toward cannabis," says an article at Forbes.
"An example is JLS Fund, an early-stage plant medicine venture fund that has made a number of key investments in psychedelics companies and research." And currently the fund is seeking $50 million in venture capital.
JLS Managing Partner Lindsay Hoover says: "People are looking at holistic ways of surviving and thriving. COVID has only exacerbated this.
"There's a big crisis out there and that's one of the reasons why we felt the time was right — the zeitgeist, the political, economic pressures — there are a lot of factors."
More evidence of the industry's legitimacy? This year the Horizons Psychedelic Stock Index ETF (NEO: PSYK) became the world's first ETF (traded on a Canadian exchange) focused entirely on the emerging sector.
According to the ETF's website, the fund is "designed to provide exposure to the performance of a basket of North American publicly-listed life sciences companies having significant business activities in, or significant exposure to, the psychedelics industry."
And some of PSYK's holdings are probably more mainstream than you expect. More on that Friday…
Market Rundown for Wednesday, Mar. 10, 2021
S&P 500 futures are up 23 points to 3,898.
Oil's up almost 1% to $64.59 for a barrel of West Texas crude.
Gold's stuck in neutral at $1,716.10 per ounce.
Bitcoin's rallied 3% to $56,056.40.
Send your comments and questions to, TheRundownFeedback@SevenFigurePublishing.com.
We'll talk more Friday; until then, take care.
For the Rundown,

Aaron Gentzler