Billionaire-backed Psychedelic "Breakthrough"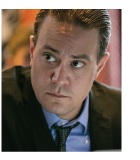 We've been discussing the burgeoning psychedelic industry this week, and readers add their voices…
"I definitely do think there is a place for psychedelics in modern medicine as long as they are thoroughly tested, proven to be beneficial and have minimal side effects. I do not think there is a place for them just to get people 'high.'
"I also believe CBD and THC should be legal at the federal level if shown to be beneficial for treating various ailments."
Another reader writes: "I agree; traditional pharmaceuticals don't always help. Psychedelics might minimize opioid addiction which is so high, it is a national threat."
And finally — in a callback to our issue last Friday, "Bicoastal Betrayals" — a reader says: "I am pretty sure psychedelics should be legalized in NY and CA, to neutralize the outrage the citizens have toward their respective, impeachable governors. Better throw in MI, WA and OR while you're at it!"
Politicians, right? At last count, six women have accused Gov. Cuomo of sexual harassment/assault, and law enforcement is looking into the latest charge against him. What might really sink the governor, however, is falsifying health department reports. Fraud? Conspiracy?
Grab the popcorn…
Send your opinions to, TheRundownFeedback@SevenFigurePublishing.com.
Your Rundown for Friday, Mar. 12, 2021…
"Breakthrough Therapy"
We left off Wednesday looking at the first-ever ETF pegged to the psychedelic market (ticker: PSYK) as well as teasing some of its more mainstream holdings.
A savvy reader beat us to the punch. She writes: "I read about a company called Compass Pathways (NASDAQ: CMPS) that is using psilocybin for treatment-resistant depression.
"It is also in trials for a drug to treat Obsessive Compulsive Disorder (OCD) and for severe migraine headaches called 'cluster headaches.'"
Indeed, Compass Pathways is among PSYK's top-three holdings; the company went public in Sept. 2020, and billionaire investor and PayPal co-founder Peter Thiel is an early backer who owns a 7.5% stake.
The company's treatment for drug-resistant depression, COMP360, has been granted the coveted "breakthrough therapy" designation by the U.S. FDA, meaning the path to market — through clinical trials — might be streamlined.
(Compass Pathways is taking a more holistic approach when it comes to the administration of COMP360, by the way, training mental health professionals to support recipients.)
The benefits can't be overstated: this drug might be the light at the end of the tunnel for about 100 million people worldwide who suffer from drug-resistant depression…
Two other mainstream companies among PSYK's holdings? High-profile pharmaceutical companies Johnson & Johnson (JNJ) and AbbVie (ABBV).
JNJ's ketamine-based nasal spray Spravato was approved on a provisional basis by the FDA in 2019. And with AbbVie's acquisition of Allergan last year, it gained access to a ketamine-based drug for depression — also granted "breakthrough" status by the FDA.
So, if you're looking for exposure to the promising psychedelic sector, there are three mainstream companies with promising potential.
Market Rundown for Friday, Mar. 12, 2021
S&P 500 futures are down 18 points to 3,920.
Oil is down 29 cents to $65.74 for a barrel of WTI.
Gold is down 1% to $1,702.80 per ounce.
Bitcoin is down almost 2% to $56,395.
Send your comments and questions to, TheRundownFeedback@SevenFigurePublishing.com.
Enjoy the weekend… Take care!
For the Rundown,

Aaron Gentzler