Biden Fulfills Tax Promise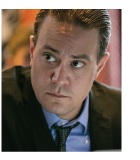 A few more responses about New York Gov. Cuomo: "When it comes to #metoo claims, guilt by accusation is the first step. After the accusation, nothing else matters."
[We take exception: we've had two presidents now — back to back — each with his own claims of sexual harassment/assault. So far, no criminal or even political repercussions. So… ]
"Is Cuomo as bad as they're saying? He is a career politician isn't he… one of the elite, powerful, wealthy untouchables."
Another opinion? "What piss poor priorities most people have," a reader says. "This sex stuff is merely a distraction from the disastrous criminal polices of several governors in response to Covid, and it is working.
"Coumo is guilty of manslaughter at the very least, and then there is the falsification of official government documents to mislead and lie to the feds. (Manslaughter: The crime of killing a human being without malice aforethought, or otherwise in circumstances not amounting to murder)."
Midweek, we'll have an update on the gubernatorial recall in California…
Send your opinions to, TheRundownFeedback@SevenFigurePublishing.com.
Your Rundown for Monday, Mar. 22, 2021…
Making Good on a Campaign Promise…
"President Joe Biden is planning the first major federal tax hike since 1993," Bloomberg reports, "mostly mirroring Biden's 2020 campaign proposals.
"For the Biden administration," Bloomberg continues, "the planned changes are an opportunity not just to fund key initiatives like infrastructure, climate and expanded help for poorer Americans, but also to address what Democrats argue are inequities in the tax system itself."
Here's the shorthand:
Increasing the corporate tax rate to 28% from 21%
Increasing the income tax rate on individuals earning more than $400,000
"Expanding" the estate tax
Increasing the capital-gains tax rate for individuals earning $1 million or more annually.
So while Biden rejects an outright wealth tax — like the one Sen. Elizabeth Warren favors — "the administration's current thinking does target the wealthy," Bloomberg says.
We'll have more in the weeks to come… as Biden pans the Tax Cuts and Jobs Act of 2017.
Market Rundown for Monday, Mar. 22, 2021
S&P 500 futures are up 14 points to 3,926.
Oil's stable at $61.41 for a barrel of WTI.
Gold is down $9.50 to $1,732.10 per ounce.
Bitcoin is down 1.2% to $56,911.60.
Send your comments and questions to, TheRundownFeedback@SevenFigurePublishing.com.
Hope you have a good week. We'll talk more Wednesday… Take care.
For the Rundown,

Aaron Gentzler