California Dreamin'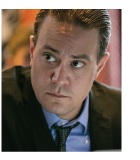 Today, we hear from a reader who resides in the Golden State: "Let  the governor do his job instead of causing controversy and distraction over a recall. Let Newsom put his full attention on getting the state in order.
"The Republican party pulls a recall stunt in California everytime. They did the same thing to Gray Davis who was fast-tracking peaker plants to get our energy problem under control. The federal government messed up and blamed Gray. So, we got Arnold. What did he do? Nothing.
"Gov. Newsom has his hands full with a state like California. And as governor, he must take every precaution, and make the best decision for the public health of his state. Business owners got upset because they had to close their doors and they lost a lot of money. But they didn't lose their lives. Maybe it wasn't the right decision… or maybe it was. But it was the safe decision."
Except the statistics don't actually bear that out…
Send your opinions to, TheRundownFeedback@SevenFigurePublishing.com.
Your Rundown for Wednesday, Mar. 24, 2021…
Lies, Damned Lies and Statistics…
Take, for example, COVID-19 statistics for California and Florida — two warm-weather states with drastically different approaches to the coronavirus.
While California's governor has enforced rolling lockdowns — plus mask-wearing, social distancing, etc. — Florida has been relatively lenient.
As of Tuesday afternoon, per the New York Times database, there have been at least 32,778 Covid-related deaths in Florida since the start of the pandemic, versus 57,799 deaths in California over the same time.
This works out to about 8,900 cases of COVID-19 (not deaths) per 100,000 people in California while Florida has had about 8,700 per 100,000.
But wait…
If you're convinced California was wrong for taking such draconian measures, consider the lax Dakotas. North Dakota has had 13,036 Covid cases per 100,000 while South Dakota's had 12,585 per 100,000. Quite a bit higher than both California and Florida.
We suspect the cause-and-effect behind these statistics isn't so simplistic.
As for our spotlight Monday on Biden's tax proposals, a reader quotes The Rundown: "'While Biden rejects an outright wealth tax'? Belly laugh required on that one," he says. (Hmm… A wealth tax by any other name?)
"Meanwhile, gas prices at the pump are up 40%. Who do you think this hurts? Nothing more than an additional tax on everyday Americans courtesy of Biden."
A far cry from the day the price of oil went negative almost one year ago… We'll take a closer look at gas prices on Friday.
Market Rundown for Wednesday, Mar. 24, 2021
The S&P 500 is up 16 points to 3,926.
Oil is up 3.4% to $59.73 for a barrel of WTI.
Gold is up $4.90 to $1,730 per ounce.
Bitcoin is up almost 3% to $56,658.93.
Send your comments and questions to, TheRundownFeedback@SevenFigurePublishing.com.
Check back Friday; until then, take care…
For the Rundown,

Aaron Gentzler