Apple's Next Big Buyout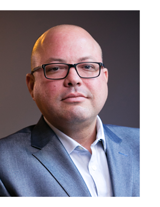 Picture in your head right now a typical visit to the doctor's office.
You wait in a lobby, full of sick individuals who are spreading god knows what…
And sit there for 30 minutes to over an hour waiting for your name to be called.
Then if your general practitioner can't help you or prescribe you something, they refer you to a couple different specialists.
When you choose one, you begin to realize that you just got charged $200 for someone to say "I can't help you, but this person can."
And then when you get to the specialist, you realize that their system is completely separate from your regular doctor's — which means your medical history isn't on file and you have to start from square one.
When all is said and done, even if you have health insurance, you have no idea how much your bill is going to be until you leave the facility.
It's the only industry where you can't knowingly shop prices upfront, and on top of that it can feel like a wild goose chase trying to find out a diagnosis.
Something has to change here.
And as we've been talking about all this week, change in the health care industry is happening across the board.
Tuesday we told you about Amazon Care — a comprehensive program for Amazon Prime members set to directly compete with health care companies.
But know that Amazon isn't the only one trying to get into the health care game.
Apple's focus on health with the Apple Watch has led to them pairing up with John Hancock's Vitality program and UnitedHealthcare's health plans.
Google's formed a subsidiary called Verily that was formed to provide tech-driven employer health care plans.
And finally, Facebook is taking an alternate route to health care by going abroad and partnering with financial firms in India in order to get a foot in the market.
Will Big Tech save health care?
That remains to be seen.
But what I can tell you is to succeed they'll need someone in the industry who's already an expert.
The health care industry is a massive headache.
You need to comply with an enormous amount of regulatory requirements plus the added risk of taking on underwriting.
But if one of these companies were to bring on a major player in the industry…
Or even buy them out.
The powers and capital combined could change the face of the industry.
The Next Big Tech Buyout
Teladoc Health Inc. (NYSE: TDOC) has all the potential to be the next buyout target for one of these Big Tech companies looking to upend the health care industry.
If you weren't aware, Teladoc became significant in the past year because of COVID-19.
Teladoc is the first and largest provider of virtual doctors that are able to see you and diagnose you virtually.
And I believe that there's a big chance for Teladoc to pair up with one of the Big Tech names to get their platform off the ground.
If we dig a little deeper into each company we can see that they share a lot of similarities in their goals…
Let's take Apple, for instance.
CEO Tim Cook has stated that they want the Apple Watch to be an absolute necessity in everyday life. Tackling and monitoring people with diabetes, for instance, has been the "holy grail" of monitoring one's vital signs.
If they tackle this, the next logical step is to use that data collection more broadly.
This is where Teladoc jumps in.
Teladoc is currently one of the only platforms that offers both telemedicine and remote monitoring. At first they only did telemedicine but with their purchase of Livongo Health last year, they were able to add remote monitoring to the equation.
But Livongo's devices can't even scratch the surface compared with the number of Apple Watches sold every year.
So if they want to scale up their program, Apple offers them a way to do it through Apple's products.
Any Big Tech company can go down this path with Teladoc, but Apple being the king of wearables makes the most sense.
If a major partnership is struck (Livongo already gives notifications on Apple's devices) or if Apple outright buys out Teladoc, we could see some major changes to how people interact with health care.
It would take away a lot of the hassle from the doctor's office and put a person's health into their own hands.
The end product would allow a person to remotely see a doctor and then monitor their own vitals through a smart device that would give them notifications if something is off.
Late in 2019 I recommended shares to my Technology Profits Confidential readers and we then sold in May 2020 for a triple-digit gain. Now I think there is more room for this to run.
Currently Teladoc is hitting some major support levels after a recent sell-off.
This would definitely be a long play for those considering adding this to their portfolio.
But if the stars align and everything goes right…
We could see some major changes in the health care industry.
And that can only mean good things for investors.
To a bright future,

Ray Blanco