Ship Happens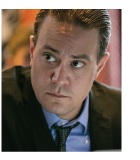 "Healthy, here, in Florida," says our contributor today. "As much as I've tried, I can't hold back on this subject any longer.
"My job takes me across this beautiful country. And recently, I was shocked by a request for me to 'hit the road' — away from the L.A. sandwich shop where I'd just ordered. My Uber driver even wore a cap, a jacket, mask AND goggles. 
"I myself am in that vulnerable age group, over 60. I try to keep social distance as much as possible, and I take my temperature every morning. I make sure I never sneeze towards another human being.
"But I also eat in restaurants regularly, stay in hotels often and travel airlines occasionally. I do not hide in a cave as the powers that be seem to think I should… This whole thing has gone way too far!
"I have compassion on those business owners who have been forced to shut down because of the demands placed on them by a group of politicians who've fallen off their rockers!
"Can we send them to Venezuela?"
Send your opinions to, TheRundownFeedback@SevenFigurePublishing.com.
Your Rundown for Friday, Mar. 26, 2021…
Ship Happens…
"If you thought last year's toilet paper shortage was bad," says an article at Barron's, "just wait for higher shipping costs, elevated oil prices, and a rise in global inflation, all because a massive container ship got stuck in the Suez Canal."
The Ever Given — which measures about as long as the Empire State Building — is operated by Taiwanese company Evergreen Marine. It ran aground Tuesday, and has created a bottleneck of "hundreds of other ships loaded with oil, liquefied natural gas, and goods from making their way through one of the world's busiest maritime channels.
"The canal accounts for 10% of global maritime trade," Barron's says. The 120-mile Suez Canal is particularly important for Asian shippers, connecting the Red Sea and Mediterranean, creating a quicker route to the West.
"J.P. Morgan analyst Marko Kolanovic said in a note that there is a risk of the ship breaking, which could block the Suez Canal for an extended time. He suggests hedging that risk by buying oil, as well as stocks in the energy and shipping sectors."
In other words, take stock in the sectors that took a licking last year as economies across the globe went into pandemic lockdown.
This year? Cyclicals sectors have made a rather stealthy comeback. "The Energy Select Sector SPDR has climbed 28% this year," Barron's says. "Top holdings Exxon Mobil (XOM) and Chevron (CVX) are up 28% and 22% this year, respectively."
A far cry from April 20, 2020 — the day the price of oil turned negative — when they couldn't give the stuff away, right?
Market Rundown for Friday, Mar. 26, 2021
The S&P is up 15 points to 3,925.
Oil's added $2.12 to its price: $60.70 for a barrel of WTI.
Gold is down $1.20 to $1,723.90 per ounce.
Bitcoin is up almost 2% to $53,049.38.
Send your comments and questions to, TheRundownFeedback@SevenFigurePublishing.com.
Have a great weekend! We'll be back Monday.
For the Rundown,

Aaron Gentzler