Banks & Black (Swan) Monday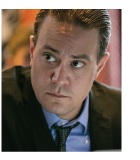 The following tweet is about as good a summary of what's been happening in the world of finance… since the SHTF Friday.
For some context, Bill Hwang of Tiger Asia Management pled guilty in 2012 — on behalf of his employer — to wire fraud charges after the SEC found "Tiger Asia traded on material nonpublic information, reaping $16 million of illicit profits in 2008 and 2009," Bloomberg notes.
So, Tiger Asia paid a $44 million fine and was effectively out of business. But not really…
Send your opinions to, TheRundownFeedback@SevenFigurePublishing.com.
Your Rundown for Monday, Mar. 29, 2021…
Banks' Black Swan Event
One year after the insider-trading scandal, in 2013, Hwang essentially converted Tiger Asia into a supposed "family office" to manage Hwang's private wealth.
And setting up as a "family office" was a stroke of evil genius too, exempting Archegos from SEC-filing requirements. Apparently, opacity was the name of the game at Archegos… even though the "family office" had grown bigger than some hedge funds.
"Archegos Capital Management, appears to be massive, not just in size and scope, but also in risk appetite," Forbes reports.
According to Boomberg: "Traders familiar with his orders describe Hwang running a long-short strategy with exceptionally large leverage, meaning that for every dollar of his own, he'd pile on several times as much in borrowed money." (emphasis ours)
Which brings us to last week when some of Archegos' biggest holdings — including several Chinese tech stocks and U.S. media stocks ViacomCBS and Discovery — sold off big-time.
Here's why: "Hwang's Archegos Capital Management was forced by its lenders to dump more than $20 billion of stocks on Friday in a series of market-roiling trades so large and hurried that investors described them as unprecedented," Bloomberg says. This morning, that figure is thought to be more in line with $30 billion…
And Archegos' lenders were caught with their pants down: Banks across the globe, including Morgan Stanley, Credit Suisse, Nomura, UBS and Goldman Sachs — it's quite a roll call.
Forbes concludes: "The potential questions arising from the Archegos firesale are important: Did Wall Street's big brokerage houses do any real risk management prior to the implosion?"
Or…. "Did the fat fees from complex swap trades and yield-generating lending arrangements drown out any concerns from compliance officers and risk managers?"
We all know the answer…
Market Rundown for Monday, Mar. 29, 2021
S&P 500 futures are down 33 points to 3,945.
Oil is down almost 1% to $60.41.
Gold is down 1.3% to $1,709.70 per ounce.
Bitcoin is up more than 5% to $58,087.91.
Send your comments and questions to, TheRundownFeedback@SevenFigurePublishing.com.
Take care today…
For the Rundown,

Aaron Gentzler