Inflation Immunization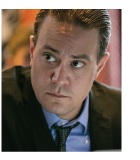 "With another round of stimulus checks going out this week," says retirement and income specialist Zach Scheidt, "I wasn't surprised to see many readers asking what to do with extra funds."
For example, Zach's reader — Nathan O. — writes: "Where is the best place for me to invest my stimulus check?"
"I don't know Nathan's personal situation," Zach says, "and I can't give individual investment advice, but I do have favorite ways I'd like to see our readers invest."
[We'll have more on Zach's recommendations below… but first, reader, how are you spending/investing your third-round stimulus check?
Share your story; we'd love to feature your response Wednesday.
Now back to Zach… ]
Send your opinions to,  TheRundownFeedback@StPaulResearch.com
Your Rundown for Monday, Nov. 5, 2021…
Make the Most of Third-round Stimulus
"Buying shares of companies that will benefit from inflation makes a lot of sense to me," says Zach.
"Rio Tinto (RIO) is a metals and mining stock that should benefit from higher copper, iron ore and other commodity prices. Another name in this area is Vulcan Materials (VMC).
"You might also consider equipment makers that will benefit from infrastructure projects around the world," Zach says.
"Caterpillar (CAT) is sort of the go-to name in this category. And I also like Trex Company (TREX), which makes heavy machinery for construction and mining.
"Finally, keep in mind that as the broad population receives their stimulus checks, the natural tendency will be to spend the money.
"So adding a few retail plays like The Gap Inc. (GPS) and The TJX Companies (TJX) make a lot of sense.
"Obviously, there are plenty of other areas to consider as well," Zach concludes. "But that should get you started!"
Market Rundown for Monday, Nov. 5, 2021
The S&P 500 is up almost 1% to 4,055.
Oil is down almost 2.5% to $59.93 for a barrel of WTI.
Gold is down $3.80 to $1,724.50 per ounce.
Bitcoin is up $135.25 to $58,048.75.
Send your comments and questions to, TheRundownFeedback@StPaulResearch.com
For the Rundown,

Aaron Gentzler