Housing Bubble? Not So Fast…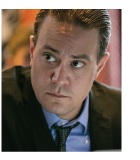 We share more of your feedback this morning regarding the real estate market. Our question: Slow, brisk… or frothy?
The first contributor says: "It is hot, hot, hot in the greater Phoenix area. Californians moving in. Ugh!"
And moving from the Southwest to the Southeast, a reader writes: "We bought our current house in Fayetteville, NC, in 2012 for a little over $200K. Now, 8 and a half years later, its market value has slowly gone up about $40K.
"It appears that all the folks fleeing south down I-95 from the Northeast are stopping in Raleigh or continuing south to Florida. Of course, the presence of a large military base nearby (Ft. Bragg) might be a little off-putting for some."
Jumping back to the opposite coast, our final contributor says:"I live in the Bremerton-Silverdale area in Washington state.  The housing market here is red hot. A new housing development went in across from me two years ago; the houses sold for $327-347,000 and I thought that was crazy. Now? $450-500,000. 
"Houses built in the 1930s go for over $300,000 without any updates, and that's a bargain.  I believe this will go on for another year or so… and then this all ends very badly!"
More on that below…
Send your opinions to, TheRundownFeedback@SevenFigurePublishing.com.
Your Rundown for Wednesday, April 14, 2021…
Where Has the 'Open House' Gone?
"We're in a housing frenzy, driven by a massive shortage of inventory — and no one seems to be happy about it," says an article at Axios.
But that doesn't necessarily mean "this all ends badly" as our contributor asserts. In fact, National Association of Realtors chief economist Lawrence Yun contends this "is not a bubble. It is simply lack of supply."
So, just how short is the supply?
"America has a record-low number of homes available for sale — just 1.03 million, according to the latest NAR data," Axios says. "That compares to a peak of more than 4 million at the height of the last housing bubble, in July 2007."
For more context, the total number of homes for sale is down 54% over last year, driving the average price up over 17%. (National hotspots like Austin, Texas have seen housing prices rocket 40%.)
More evidence that the housing market is not a bubble? The home "flipping" phenomenon is not in hyperdrive, and mortgage-lending standards are still strict.
All to say, what we're seeing in the housing market is nothing more than a garden variety supply and demand issue.
[However, considering the federal eviction moratorium has been extended through June 2021 — and 8 million renters are behind on rent, according to the Census Bureau — it should be interesting to watch if there's any fallout.
So, reader, what real estate scenario do you foresee post-rent moratorium? Also, have you been affected by the moratorium? We'd appreciate your feedback.]
Market Rundown for Wednesday, April 14, 2021
S&P 500 futures are up 6 points to 4,145.
Oil is up $1.08 to $61.26 for a barrel of West Texas crude.
Gold is down $9.10 to $1,738 per ounce.
Bitcoin's up 1.45% to $63,846.10.
Send your comments and questions to, TheRundownFeedback@SevenFigurePublishing.com.
We'll be back Friday; until then, take care.
For the Rundown,

Aaron Gentzler