Bank Stocks Are Back! (Here's How To Profit)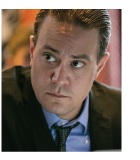 "I live in an over-55 community near Richmond, Virginia, that is in it's build-out phase," says our contributor today. "I bought two years ago, and since then, builders cannot keep up with the demand! 
"Not only are they selling houses that will not be completed and ready for occupancy for over a year, but the prices since I bought have increased by more than 20% (my house has also increased in value by about 20% in that time as well). 
"There are probably eight to ten other over 55+ communities in this area still under construction and literally thousands of new homes in new unrestricted developments within a few miles. 
"Housing in general is booming in central Virginia, but the over-55 demographic is booming harder!  I have a friend who is a real estate agent who only handles such communities and he tells me he has never been so busy."
Thanks for this interesting take on a niche market…
Yesterday, the latest reading from the National Association of Home Builders (NAHB) Housing Market Index came in at 83 this month, up 1 point from March. For some context, any reading over 50 means builders are optimistic when it comes to single-family home sales.
As for existing home prices, they're increasing at a pace not seen since 2006…
Send your opinions to, TheRundownFeedback@SevenFigurePublishing.com.
Your Rundown for Friday, April 16, 2021…
Bank Stocks (Redux)
On Monday, we featured retirement specialist Zach Scheidt who said "financial stocks are poised to surge higher."
He outlined his reasons: "As interest rates rise, the economy picks up, and these companies grow their profits, financial stocks should give investors some exciting returns," Zach said.
"Make sure you invest some of your retirement wealth in these stocks so you can profit from this new breakout."
We expect some of our readers took Zach's recommendation to heart (and if you did, send your feedback to the link below).
Then Wednesday rolled around, and you might not be aware, but earnings season (Q1 2021) is upon us. And some of the companies reporting earnings early in the cycle? Banks…
"Earnings from Goldman Sachs (GS) and JPMorgan (JPM) blew past analyst expectations on Wednesday, while peer Wells Fargo (WFC) saw the biggest post-earnings gain in a decade on the back of similarly upbeat results," MarketWatch reports.
"The trend [continued] on Thursday with Bank of America (BAC) and Citigroup (C) reporting stronger-than-forecast earnings."
On Monday, Zach recommended three banks stocks, JPM being one; the other two — Blackstone Group (BX) and Regions Financial (RF) — are scheduled to report next Thursday and Friday respectively.
Meaning, it's not too late "to favor an overweight allocation to bank stocks" in your portfolio.
Market Rundown for Friday, April 16, 2021
S&P 500 futures are up 10 points to 4,180.
Oil's stuck at $63.43 for a barrel of WTI.
Gold is up $6.90 per ounce to $1,773.70.
Bitcoin is down 3.7% to $61,980.
Send your comments and questions to, TheRundownFeedback@SevenFigurePublishing.com.
Enjoy the springtime weekend! We'll be back Monday…
For the Rundown,

Aaron Gentzler