What's Next for Netflix?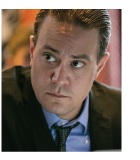 For another opinion on inflated home sales, a reader says: "The market in Prescott, AZ is hot. Starter homes are $300-400 per square foot. Most homes are sold above asking with inspections and appraisals waived. And there is a one-year wait on new construction."
Next, a contributor asks: "Cuomo's favorability? There are about 15,000 New Yorkers who used to be able to participate in polls, but can no longer do so because of Cuomo's nursing home policies.
"I wonder how they would rate his job performance?" That's dark…
Finally today, a reader's take on SALT deductions: "Why should people who live in typically lower-income, lower-tax states subsidize typically higher-income states, higher-tax states because that state is more profligate?
"If it's worth it to the high-income earners to live in those high-tax states, then let them pay the full freight on the real cost, rather than shifting (through SALT deductions) a part of that cost to other states and tax-payers not so profligate."
A plainspoken comment on the SALT-deduction debate… a debate that's far from over, by the way.
Send your opinions to, TheRundownFeedback@SevenFigurePublishing.com.
Your Rundown for Wednesday, April 21, 2021…
What's Next for Netflix?
In terms of operating a business post-COVID pandemic, Netflix has been incredibly lucky.
Think about it… Sheltering-in-place restrictions around the world created the perfect environment for the streaming service in 2020, putting butts in seats for endless binge-watching sessions.
In fact, Netflix grew revenue from $20.1 billion in 2019 to $25 billion in 2020. And in Jan. 2021, NFLX stock bounded to an all-time high of $593.29 on the strength of Q4 earnings.
But what a difference a quarter makes. Netflix reported "disappointing" Q1 earnings yesterday. (We're scratching our heads on this one.) The report indicates sound "beats" on earnings per share and revenue.
The headline-grabbing "miss"? "Global paid net subscriber additions: 3.98 million vs 6.2 million expected," CNBC notes. So this morning, shares are in correction territory — down more than 10% at one point.
But in the company's earnings call, Netflix execs hinted at their plan to expand into gaming, which according to Statista, is worth "approximately $115 billion," with projections for the "industry revenues to surpass $138 billion by 2021."
As Netflix COO Greg Peters put it: "There's no doubt that games are going to be an important form of entertainment and [an] important modality to deepen that fan experience so we're going to keep going."
Of course, Netflix would have some stiff competition. Video game titan Sony Playstation, for one. And just Monday, Microsoft announced its Xbox Cloud Gaming service — already available for Android devices — would be rolling out in beta to iPhones, iPads and PCs this week.
The way CNBC describes it: "Xbox Cloud Gaming is sort of like Netflix for games. People who subscribe to Microsoft's $14.99 per month Xbox Game Pass Ultimate plan can access more than 100 titles." (emphasis ours)
It seems probable Netflix would like to be the "Netflix for games" which would be one way to expand the company's subscribers. We'll see…
Market Rundown for Wednesday, April 21, 2021
S&P 500 futures are down 5 points to 4,130.
Oil is down more than 2% to $61.19 for a barrel of West Texas crude.
Gold's up $6.70 to $1,785.20 per ounce.
At the time of writing, Bitcoin is down 1.7% to $55,602.80.
Send your comments and questions to, TheRundownFeedback@SevenFigurePublishing.com.
We'll be back Friday… Take care.
For the Rundown,

Aaron Gentzler