Chip Shortage Creates U.S. Opportunity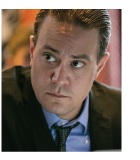 A reader weighs in on opposition to the SALT-deduction repeal, writing: "AOC continues to distinguish herself as adamantly opposed to representing her own constituents, but in the upside-down world we are living in, that dolt will get re-elected by the same people she hurts. 
"You gotta love NYC. Gotta be the biggest group of sheep ever congregated in one area."
Please don't come at me, New Yorkers. We *heart* NY. (Politics notwithstanding.)
We might have misled readers in our writeup Wednesday, featuring the SALT cap…
We found after the TCJA of 2017, "only 10% of taxpayers are now itemizing [deductions], compared to 30% under previous law," the Tax Foundation says. "The Joint Committee on Taxation estimates that of those that itemize, 67% have income above $100,000."
We mentioned Wednesday that the average income among Cortez's constituents is $60,000; in other words, most of her constituents won't be deducting SALT from their federal taxes.
Another reader says: "I would recommend raising the cap instead of eliminating it altogether. It could be adjusted to help middle-class homeowners in states that are relatively high-tax, but not give a free pass to multi-millionaires and billionaires."
Seems like a sensible compromise, one that's definitely on the table…
Send your opinions to, TheRundownFeedback@SevenFigurePublishing.com.
Your Rundown for Friday, April 23, 2021…
A Semiconductor-Shortage Silver Lining
The pandemic has sparked a worldwide semiconductor chip shortage. One reason? Automakers ordered fewer chips, assuming auto sales would crater.
But auto sales perked up faster than automakers anticipated; according to the Semiconductor Industry Association, sales recovered by Q3 2020 after floundering the first half of the year. And by Q4, sales were higher than the same quarter in 2019.
"At the same time that automakers predicted a fall in sales, consumer goods purchases were skyrocketing due to the influx of employers and schools implementing work-from-home and learn-from-home policies," says Yahoo Finance.
"As a result, both industries found themselves competing for semiconductor companies' manufacturing capacity." So, companies including Ford Motor Company, Microsoft, Sony and Samsung are facing shortages which, in some cases, might cause "a whopping 60-week delay on goods" cut across 169 U.S. industries.
"President Joe Biden has even linked the chip shortage in the U.S. to his $2.3 trillion infrastructure plan, saying that the U.S. needs to become the leader in semiconductor manufacturing," Yahoo Finance says.
"The U.S. used to produce some 37% of the world's computer chips. However, outsourcing to Asia has dropped that amount to just 12%."
[So, is this the chip shortage's silver lining? Bringing chip manufacturing stateside? Write in, readers, with your thoughts on the matter.]
In terms of investing in semiconductors — we're not going to pull any punches — volatility's the name of the game in 2021.
But things are looking up for two ETFs that should give broad exposure to the sector: VanEck Vectors Semiconductor ETF (ticker: SMH) and iShares PHLX Semiconductor ETF (ticker: SOXX).
As always, do your homework when deciding what's best for your portfolio…
Market Rundown for Friday, April 23, 2021
S&P 500 futures are up 18 points to 4,150.
Oil's stuck in neutral at $61.55 for a barrel of WTI.
Gold is up $4.50 to $1,786.30 per ounce.
Bitcoin's down 7% — a hair below $50,000.
Send your comments and questions to, TheRundownFeedback@SevenFigurePublishing.com.
Enjoy the weekend! We'll be back Monday…
For the Rundown,

Aaron Gentzler