What Biden's Tax Plan Means For You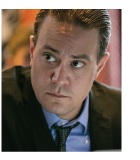 "As someone who owns several businesses, I had been quite successful; however, the Trump tax cuts did not help me," a reader writes.
"I lost $70,000 in SALT deductions as my businesses were declining. (We are still down 80% due to Covid.) 
"The value of my home is significantly less than I have invested in it as a result of SALT. Yes, while the real estate market is hot in most sectors, it has been devastating to the top end of the market. 
"The bottom line is that in the year before Covid, my taxes went way up, my deductions were taken away, all while my income was dropping and the value of my house was plummeting."
We sincerely hope your business rebounds, reader. All the best to you.
For other business owners out there, write in with your "year in review." Was 2020 the absolute worst… or a surprising best? We'd love to hear from you…
Send your opinions to, TheRundownFeedback@SevenFigurePublishing.com.
Your Rundown for Monday, April 26, 2021…
Joe Biden/Jimmy Carter
On Wednesday, Team Biden will disclose its tax proposal to Congress under the name "American Families Plan."
To pay for Biden's $2.25-trillion infrastructure bill, "Americans earning over $400,000 will face higher marginal income tax rates," Bloomberg says.
"Those taking in $1 million or more will get hit with a levy of up to 43.4% on their capital gains. The last time rates got close to that, Jimmy Carter was president."
Biden is also expected to expand the number of people affected by the estate tax. "With the current $11.7 million threshold, very few Americans ever have to deal with the estate tax," Forbes says.
Biden's tax proposal would change "the estate tax exemption to $3.5 million per person ($7 million for a married couple), which is what it was in 2009, while increasing the top rate to 45%."
And you can expect the debate in Congress to be protracted with Republicans strongly opposed and Democrats in favor of Biden's tax plan… with a few exceptions.
We've already mentioned lawmakers from high-tax states New York, New Jersey and others who demand a repeal of the SALT cap. Bloomberg calls them "SALT rebels."
"With the 50-50 Senate and a narrow margin in the House, monthslong negotiations loom," Bloomberg concludes. We'll keep you updated…
Market Rundown for Monday, April 26, 2021
The S&P 500 is neutral at 4,173.
Oil's down 1.4% to $61.27 for a barrel of WTI.
Gold's stuck at $1,778.60 per ounce.
Bitcoin has charged up 8.5% to $53,715.47.
Send your comments and questions to, TheRundownFeedback@SevenFigurePublishing.com.
We'll have more to say Wednesday… Take care.
For the Rundown,

Aaron Gentzler