"Sell in May": Why 2021 Is Different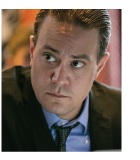 For more of your opinions on taxes, a reader says: "Personally, I don't think there should be any SALT tax deduction. I think it would be better to overhaul the tax system entirely — the first 'X' of 'Y' dollars from any legal source are yours to keep, free from any confiscation by any government entity for any reason (and I don't think 'X' should be higher than 25% max)."
And a business owner writes about how he "pivoted" last year…
"I'm responding to your inquiry about how business was for us in 2020. We have a carpet cleaning company and work predominantly in the multifamily housing industry.
"In over 30 years of business, we have expanded from carpets to all types of cleaning with specialty services and machinery no one else uses locally. With the onset of COVID, we expanded to Covid disinfecting.
"While our larger pressure washing projects were down, because everyone was staying home and not driving to work, the Covid disinfecting was up. We were busy as usual since we're considered essential workers, but the larger higher priced-jobs were non-existent last year.
"We were down in 2020 from 2019 by about 18% even though we had more jobs."
Keep the feedback coming… How was business in 2020?
Send your opinions to, TheRundownFeedback@SevenFigurePublishing.com.
Your Rundown for Wednesday, April 28, 2021…
Sell in May?
"Sell in may and go away…
"It's one of the most well-known Wall Street sayings," says retirement specialist Zach Scheidt. "And the stats seem to back this saying up.
"Bespoke Investment Group published a report showing that the average returns from May to October have been 3.6% while the average returns from November through April have been 8.7%.
But with technological advances, "the sell in May wisdom is quickly becoming irrelevant, and because of the different dynamics the market faces as we exit the coronavirus crisis, the summer of 2021 truly is different.
"As the economy reopens, I'm seeing some very exciting opportunities in the market that should add some great returns to your wealth in May and the following months," says Zach.
Some of Zach's favorites? Value stocks…
"These are stocks of companies that have reliable profits. And they're stocks trading at a very low price compared to the level of earnings generated.
"These stocks typically give you:
Less risk — because you're already paying a low price for the earnings you receive.
More income — because most value stocks pay reliable dividends and are trading at low prices compared to the income you receive.
Better 2021 returns — because there's a long-term investment shift back to value stocks which is helping drive prices of these stocks higher.
"These are three great reasons to own stocks in this category," Zach says. "And there are dozens of great companies to pick in the technology, manufacturing, materials, housing, medical, real estate, retail and other industries.
Zach concludes: "As we head into the May through October 'soft period' for markets, these names are picking up momentum and driving the overall markets higher.
"It's a trend that should gain momentum as the global economy reopens."
Market Rundown for Wednesday, April 28, 2021
S&P 500 futures are stuck at 4,188.
Oil's up 1% to $63.67 for a barrel of West Texas Intermediate.
Gold is down $9.30 to $1,769.50 per ounce.
Bitcoin is down $72 at the time of writing to $54,767.50.
Send your comments and questions to, TheRundownFeedback@SevenFigurePublishing.com.
Have a great day! We'll be back Friday.
For the Rundown,

Aaron Gentzler