Tesla: Range v. Reality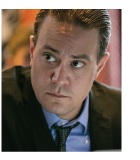 "Pretty tricky listing the range of EVs in kilometers — makes it seem longer," says our contributor today in reference to last week's Rundown. "Why not just use millimeters… so the numbers really pop!"
That made us chuckle…
"Also, you should have listed the real-world range experiences, rather than the manufacturer's EPA (really PR) estimate. 
"According to Edmunds, every single Tesla tested was short the EPA estimate by up to 17%.. For those living up north, the EV ranges will decrease up to 50% (!) due to ancillary heating needs."
Keep reading for more on real-world driving versus sticker info…
Send your opinions to, TheRundownFeedback@SevenFigurePublishing.com.
Your Rundown for Wednesday, May 12, 2021…
Teslas' Range versus Reality
Our reader is correct: reality differs from EPA mileage estimates on Teslas; however, for 2020 models, not as widely as he suspects…
As for weather variance, that makes a lot of sense. Even Edmunds notes their EV testing takes place in temperate California.
"So many factors contribute to how far an electric vehicle will travel on a single charge,' Edmunds says, "that to come up with a single figure for every situation is impossible.
"The EPA's testing is highly controlled and standardized, but as we've found in our testing, the real-world correlation can vary dramatically depending on the vehicle."
On Friday, we'll hear more from readers on that score…
Market Rundown for Wednesday, May 12, 2021
S&P 500 futures are down 25 points to 4,125.
Oil is up 1% to $65.96 for a barrel of WTI.
Gold's down $2.60 to $1,833.50 per ounce.
Bitcoin is down $430 to $56,270.
Send your comments and questions to, TheRundownFeedback@SevenFigurePublishing.com.
We'll have more to say Friday… See you then!
For the Rundown,

Aaron Gentzler