Inflation-busting Stocks You Should Own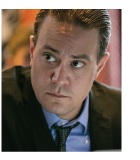 "I own a 2014 Chevy Volt, now seven-years old with 35K miles," says our contributor today about his EV experience. "Unfortunately, they don't make them anymore.
"The design was unique for a plug-in hybrid. It has a 12-kWh battery plus a small two-speed gasoline engine that will power a generator, but not recharge the battery. Its best feature is that you can manually control whether or not you want to run on the gas-powered engine or the battery, at least until the battery is exhausted. But I have managed to never entirely exhaust the battery.
"Because it has a gasoline engine, I can drive it anywhere without worrying about finding a charging station. It averages about 40 MPG on gas. And even though the gas-powered engine will not recharge the battery, in hilly terrain one can run the engine uphill then switch to the battery downhill and use the regenerative charging to plus up the battery charge. This can allow me to squeeze an extra 5 mi. or so out of the battery.
"The operation and maintenance costs of this vehicle have been the lowest of any I've ever owned."
A shade different for your traditional hybrid vehicle…
Send your opinions to, TheRundownFeedback@SevenFigurePublishing.com.
Your Rundown for Friday, May 14, 2021…
Inflation Survivor
Retirement specialist Zach Scheidt compares your retirement savings and inflation to… running on a treadmill?
"It can be so frustrating to set money aside for retirement and invest that money wisely so it generates the income you need," he says. "And then for inflation to turn the speed up on the treadmill and make your money work harder just to keep up!
"Which is why I want to show you some specific areas to invest so your retirement savings will grow faster than inflation," says Zach. "That way, you can step off the 'treadmill' and get your retirement plan in better shape.
"One of the best ways to use inflation to grow your wealth right now is to invest in financial stocks like banks and investment firms," Zach says.
"Inflationary forces have been driving asset prices higher just like it drives prices up for the things you buy.
"Finance firms and banks can make tremendous profits from their investment books," he continues. "They also charge fees to wealthy customers… as stocks move higher.
"Plus, when inflation picks up, the Fed has no alternative but to raise interest rates," says Zach, "which naturally leads to better profits for traditional banks who can lend at higher rates.
"Add it all up — inflation on Wall Street and Main Street, the prospect for higher interest rates and an economy that's heating up — and you get a perfect environment for financial stocks."
Market Rundown for Friday, May 14, 2021
S&P 500 futures are up 25 points to 4,130.
Oil is up 1.2% to $64.59 for a barrel of West Texas crude.
Gold is up $11.20 to $1,835.10 per ounce.
Bitcoin is up almost 3% to $50,233.35.
Send your comments and questions to, TheRundownFeedback@SevenFigurePublishing.com.
Have a wonderful weekend. We'll be back Monday…
For the Rundown,

Aaron Gentzler